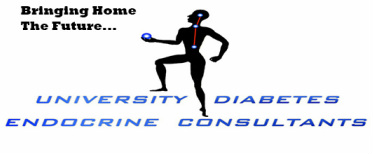 Currently Enrolling Research Studies
"People with Diabetes Mellitus live each day in their own clinical study, as subject and investigator, generating the data that leads to their well-being" -James Field MD, Endocrinologist
---
For the past 25 years we have been fortunate to participate in original and sponsored Diabetes research, helping bring many of our current diabetes treatments to physicians and patients. Research keeps us at the apex of diabetes experience and understanding. And it offers free care and medicines to people with diabetes who participate in clinical studies. Currently there are many diabetes studies ongoing at our center and at diabetes centers across the world.
---
Type II Diabetes Insulin Studies

We are pleased to offer clinical study opportunities for those with Type II Diabetes who use a basal and/or bolus insulin, and/or Metformin.

You may qualify if:

At least 18 years of age
Have Type II Diabetes > 90 days

Taking a basal insulin alone, taking a basal/bolus insulin, and/or Metformin OR

A cardiac condition OR

Increased lipids


If you answered yes to the above, you may be a candidate for the study we are conducting.

To find out more please fill out the contact form below for more information.